Becoming an LPN is a noble choice to make, but before embarking on this career path, take note that different states have different rules in place regarding the process of becoming an LPN. For this reason, it is necessary that you look into LPN programs in Alabama specifically if you are an Alabama resident. There are often requirements that are state specific and if you plan to work as an LPN in Alabama you will need to ensure that the program you study will be one that is recognized by the Alabama state board of nursing.
Choosing The Best LPN Program In Alabama For You
There are a number of LPN programs in Alabama on offer and it is important that you choose the best program for you. There are many factors that could influence your choice of program and all of them are very important. You will need to look into each of these factors carefully before making your final decision about which LPN program is indeed the best one for you to follow.
Accreditation: The most important thing that you have to consider when choosing an LPN program is whether or not the program is accredited by the necessary board. If it is not, you will find that your qualification will not be taken very seriously and you will have trouble getting the job that you have always wanted in nursing. The State board of nursing can tell you if it is accredited or not.
Preparation: A good LPN program will prepare you properly for the NCLEX-PN exam. You can ascertain whether or not a program provides proper preparation by considering whether or not the vast majority of students have passed the program n the past. If the program does not prepare you adequately for the exam, you will, once again, be wasting your time and your money. Past students can help you to make this judgment adequately.
Coursework: Theoretical and Practical: A good LPN program will provide you with both theoretical and practical coursework. It is impossible to become an LPN without doing both. There are a number of programs that claim to offer tuition entirely online, but this is simply not possible as you have to do both sides of the work. Choose a program that offers a large amount of clinical exposure as this will make your life as an LPN far easier when you qualify.
Job Placement: A very important factor to consider when looking for a good LPN program to attend is whether or not the program or school will help you with job placement after you have completed the program. If it does then that may be the ideal program for you to choose. There is no point in qualifying from a program and then not finding work. A program that offers help in this regard will make the situation easier for you.
Quality of Tuition: The quality of the tuition is clearly a very important factor to take into account when you choose an LPN program. This can be determined by comparing the coursework offered by each school and then seeing which of the programs match up with what you will be asked n the exam. Also consider whether there are any other additional aspects of the tuition structure, such as online video classes, that make it a better choice.
Flexible Schedule: This is only a relevant dimension to consider if you need a flexible schedule. Often people who study to be LPNs already have a lot of other responsibilities on their plate which keep them from devoting the full amount of time that they would like to devote to their studies. In this case the flexibility of the schedule plays a very important role indeed in your choice.
Tuition Fees and Financial Aid: If you are strapped for cash you may want to consider those LPN programs that are cheaper. However it is also important to remember that there are a number of financial aid options available for nursing students in this state that you may be able to benefit from if you are interested in studying further. Financial aid is offered by schools, the government, and even your employer.
3 Steps To Becoming An LPN In Alabama
There are three basic steps that you can follow if you want to become an LPN in Alabama through one of the several different programs that are offered in Alabama for that purpose. The steps are easy enough to understand but you must remember that this does not mean that becoming an LPN is an easy task. You will have to work hard and take the situations seriously if you are to be a successful LPN through one of the programs offered in the state of Alabama. Here are the three steps: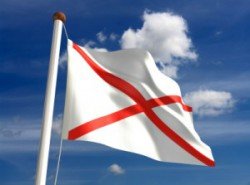 Earn your LPN Degree: This is a rather obvious first step. Your degree can be earned through one of the programs offered by the state and should take you about 1 year to complete. When you engage in an LPN program remember that you will need to do both theory training as well as clinical practice in order to fully qualify as an LPN. This affects your decision of which LPN program you should choose. Hard work will be required in order to earn your LPN certificate or degree and you will have to be able to motivate yourself to do the work required.
Apply for Licensure with the Alabama State Board of Nursing: Once you have completed the necessary coursework you will need to apply for licensure with your state board of nursing. This is why t is important to attend a program in your own state. The different state boards tend to have different requirements. The cost of this application will be something in the region of $85. You will also need to have the school where you completed your LPN program send your transcript to the State Board of Nursing to prove that you have completed the necessary work.
Obtain a CPR Card and Pass the NCLEX-PN: Once you have completed the actual program there are a number of other things that you will need to do. Firstly you will need a CPR card. This may mean that you will have to attend an additional CPR course. Not all states require that you have this, but the state of Alabama is a state that does. You will also need to pass the NCLEX-PN examination. This is the examination that will allow you to become licensed and practice as an LPN in the state of Alabama.
List Of LPN Programs In Alabama
Here is a list of some of the schools that offer LPN programs in Alabama:
Alabama Southern Community College
Bevill State Community College
Bishop State Community College
Central Alabama Community College
Chattahoochee Valley Community College
Gadsden State Community College
George C Wallace Community College- Dothan
George C Wallace State Community College- Hanceville
George C Wallace State Community College- Selma
H Councill Trenholm State Technical College
J F Drake State Technical College
James H Faulkner State Community College
Jefferson State Community College
John C Calhoun State Community College
Lawson State Community College- Birmingham Campus
Lurleen B Wallace Community College
Northeast Alabama Community College
Northwest Shoals Community College- Muscle Shoals
Reid State Technical College
Shelton State Community College
Snead State Community College
Southern Union State Community
The important thing to keep in mind when choosing LPN programs in Alabama is that the program absolutely has to be accredited if you are going to get your degree legally and without wasting any money in the process. If it is not accredited your qualification will not be taken seriously.
There are different LPN qualifications and degree levels that you can work towards. The specific qualifications you will be able to study towards at each of these schools include the following:
Licensed Practical Nurse/ Licensed Vocational Nurse to BSN
Certification in Nursing – LPN
BS in Nursing (RN Required)
Doctor of Philosophy in Higher Education Administration
Doctor of Philosophy in Nursing
M.S. in Nursing
M.S. in Nursing/Health Care Education
M.S. in Nursing/MBA/Health Care Management
M.S. in Nursing/Master of Health Administration
RN to Bachelor of Science in Nursing
You should now have a much clearer idea about what your options are in Alabama if you want to become a Licensed Practical Nurse. It is easy enough to become an LPN and in addition it is a fantastic line of work to be involved in as it is part of the health care industry where a great deal of growth will always be experienced. There are always jobs available for LPNs, and the LPN industry in the state of Alabama, specifically, is very good. Make your choice of LPN programs in Alabama wisely and be sure to give it the due consideration that is needed.