The Licensed Practical Nursing Refresher Course is a virtual classroom online which can be run at the candidates own pace for those in need of license reactivation or to refresh expertise and skills to be able to practice actively again.
In summary, LPN refresher courses are for those who:
are not in practice as of a certain time period (or in other words, the time span varies as to how long they have been away from practicing clinically, depending on the state regulations in question)
want inactive or lapsed LPN license renewal
have a suspended license or a limit of sorts placed on it
are in need of a refresher course because their licenses have been inactive due to actions of a disciplinary nature, but bear further criteria for having the license reinstated.
The Association for National Practical Nurse Service and Education (NAPNES) has focused on the promotion and defense of LPN, nursing educators and schools regulation. NAPNES constituent state membership is U.S –wide. As a credible source for the refresher course, this association fosters and is in charge of legislation pertaining to licensing and practical nursing education in the Unites States.
Founded by Practical Nursing Educators, NAPNES has become an organization of trans-disciplinarian, which accepts LPN's and advanced registered nurses as well as doctors, agencies and individuals who wish to promote the profession and educating of nurses. To complete a NAPNES Approved LPN Refresher Course, an individual will need to:
finish 16 modules which require self-regulative study
answering questions that correspond provided as per study guide
finish the post-assessments at the end of the module
complete an exam of multiple choice questions for over two hundred questions
complete one hundred and twenty hours of clinical practice which is to be supervised
submit all required paperwork
The benefits include review, reinforcing and updating knowledge gained in the original LPN/LVN program; the refreshing of current nursing skills and learning new ones under the guidance of an experienced nurse. A NAPNES LPN refresher course means becoming acquainted with new technologies and procedures. The NAPNES course is designed for focus on LPN's who have already been licensed via a sixteen module virtual course and includes complete tech support for the required over 200 contact hours. This course is officially accepted by most states for individuals who need to re-apply for their license. Check with local state boards to ensure that this is relevant legislature.
For the refresher course it is recommended to acquire the Basic Nursing Textbook, Medical Dictionary (Stedmans) and the drug handbook for Nurses (2010) in its third decade edition – Lippincott. Prior to registration for the virtual online refresher course, the student needs to submit info to the educator nurse for the following purposes:
To confirm that the virtual course application is completed.
To confirm that the graduation certificate copy has been received as issued by a practical nursing approved school, or a transcript which shows the date which the LPN program will be completed.
To verify the individual's current license – limited education licensure (LEL)
When these documents have received verification, a password will be issued for the student to access the system and enter the virtual classroom for the LPN refresher course. The complete sixteen module, theory aspects, have to be finished with a min of 75 percent, depending on the required percentage of that state. This is valid for all post-assessments with each having to be completed 3 times maximum. All in all the exam score needs to clock above 75 percent before the student reports for the clinical aspect of the criteria prior to beginning active clinical hours. Once the online portions of the refresher course have been successfully completed, the following is required for submission:
A current CPR card copy
A current test taken for TB as well as individual faculty-required immunizations
Background check for criminal activity
Professional liability proof for insurance
Clinical practice completed registration
The practical clinical part is to be finished as guided by a clinical site-based preceptor, which adheres to the criteria of the refresher course requirements. The administrator nurse will receive a clinical site letter from the student, as well as the following:
Letter directed to the preceptor
Checklist for skill and competence
Clinic outline
Nursing performance guidelines
Nursing evaluation by the preceptor
Contact forms for preceptor provider
To work toward the LPN refresher course practical module, the student must send in the following documents to complete and be signed off by the educator nurse verification, prior to scheduling the practical time in-clinic:
agreement from for the preceptor
clinical practice registration
verifying the license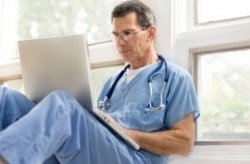 The final portion requires a completion form for the clinical experience; time sheet for practical hours in clinic; skills and competence checklist; license recommendation by preceptor; assessment and learner for student's own purposes and nurse/learner evaluation of the experience in –clinic. Once this is complete, the student must provide a certificate copy to the State Board of Nursing which verifies that the NAPNES LPN refresher course is approved, so as to enable license re-activation.
Refresher course eligibility is specific and can be ascertained prior to application. In order to register, graduation documentation needs to be provided from a school of nursing practice that is approved and must include a grad certificate which shows the date of completion or transcript.
This includes previous licensing proof or eligibility for education licenses which are limited or LEL. This LEL is not needed until such time that the student finishes the part of the course that is theory, as well as the exam final and becomes ready to engage in the clinical practice aspect. The LEL bears a certain date of expiry and requires admission adjustment on the part of the candidate.
LPN Refresher Course – State Examples
See How Other Local State Boards Compare
The nursing board in North Carolina offers approved refresher courses according to the North Carolina Nursing Practice Act, where individuals who have not held an active license for at least five years are required to successfully complete a Board approved Refresher Course. This refresher course consists of at least 180 hours of instruction, with at least 90 hours of the total required as clinical learning experiences.
The nursing board in North Carolina is the first nation state to establish such a board. On top of the renewal, reinstating and issuing of LPN to RN nursing licenses and offering an LPN refresher course, the board has certain tasks and responsibilities. These include the approval and monitoring of state education programs in nursing which engender licensure; the interpretation of the nursing practice as based on the Practice Act of nursing for that state and the maintenance of the Aide registry which regulates practices for midwives and practitioners.
LPN refresher courses approved by the NCBN include:
| Community College Name | Approval Expires |
| --- | --- |
| Cape Fear | June 2013 |
| Isothermal | June 2013 |
| Lenoir | January 2014 |
In addition, the online Nurse-friendly National Nursing & Consumer Health Directories have over 150,000 external links contained in over 13,000 directory pages. This is a great resource for finding such a refresher course to suit state requirements. Providers include:
The North Dakota Board of Nursing re-licensure is accepted by most nursing boards. This refresher course is based on the principle of adult self motivational learning. A student will learn at a pace they are most comfortable with over the time-span of a year. This course has two major components which include one hundred theory hours for the registering nursing, sixty for the licensed practical aspect and over a hundred for in-clinic service. Also included is nurse practical activity for each module in the Learner Guide for the augmenting of learning theory CNE-Net staff provide support and the clinical practical aspect is finished off at the a facility closest to the student alongside an approved preceptor RN.
In Arizona, Nurse LPN refresher course options have an RN Refresher while Delaware options include basic competence upgrades for RN's whose active practice has bee outdated and require reinstatement of their state license. The 10-session course includes seminars, lectures and demos. Clinical experience and independent study for 4 days arranged between instructor and student are also needed.
Indiana's Nurse LPN refresher course on the other hand is set up particularly with the aim of assisting licensed and registered practical nurses to update their skills and knowledge base for going back to work. This basic curriculum includes instructorship from the classroom parallel to observations of a clinical nature. These are designed to assist the nurse to become updated with the contemporary trends and to provide possibilities to hone skills and pick up new techniques in nursing. This course is offered twice a year. Additional state resources for a refresher course includes the following options:
The hospital association of New Jersey
Medical center in Atlantic City
Morris County College
Muhlenberg Regional Medical Center School of Nursing
Our Lady of Lourdes School of Nursing
Rutgers Nursing College
Somerset County Technology Institute
Helene Fuld School of Nursing Camden County
New Jersey Brookdale Community College
Wilmington, North Carolina
North Dakota Board of Nursing
New Mexico
South Dakota
Tennessee State University
Texas State University for LPN refresher course options