While considering factors that contribute to the level of LPN wages, there are many different variables. Influencing factors of an LPN salary bear on everything from the amount of experience and education, to the type of work environment candidates are exposed to daily – whether hospital or a long-term care facilities.
An LPN's responsibilities include everything from taking vital signs, feeding, drawing blood, anaesthesia administration, keeping logs of patient's progress and/or changes to applying bandages or dressings and collecting lab samples. An LPN salary reflects the capacity of the candidate to know the patients and their history, as well as play a significant role in the diagnosis. An education and licence is required to handle the responsibility of an LPN, which can be completed in about a year.
Around May 2008, the Bureau of Labor Statistics reported that the average annual LPN salary was $39,030.00. While this LPN salary amount varies from state to state, those employed in larger cities are paid more. Other factors to consider regarding the LPN salary range include qualifications, experience, geographic location, and industry type. The highest paid LPN's usually work for an employment agency, followed by those in a nursing home or long term health care home. The lowest paid LPN's work in hospital or doctor office settings. Graveyard and weekend shifts also pay higher hourly LPN salary rate at nursing homes and hospitals.
Caring and facilitating healing needs to be a passion and part of the job is high stress and heavy workloads. As result, LPN's are found to make a more lasting impression on patients in hospitals, ER, outpatient facilities than doctors do. As a result, LPN's are compensated well for this level of responsibility. Overall, the need for medical personnel is projected to grow in demand over the coming years. As a result, LPN salaries will be influenced, increasing alongside the demand.
Responsibilities and demand considered, there is a vast difference between top and the bottom of LPN salaries. State differences are affected by the cost of living and may seem to be higher, but when compared in ratio and context this is not necessarily the case.
According to the U.S. Bureau of Labor Statistics, Massachusetts LPN's are the highest paid in the US with an average LPN salary of 48,180 a year. The District of Columbia is second, averaging annual wages of USD 45,450. Rhode Island LPN wages are USD 43,460, and Delaware LPN's earn USD 41,460 as annual average. New Jersey salaries range around USD 41,240 a year and Maryland LPN's earn over 40K a year. The below diagram gives a more detailed idea of state-to-state LPN salaries:
State
Hourly
Rate
Annual
Alabama
$13.82
$28760
Alaska
$18.01
$37990
Arizona
$16.60
$34920
Arkansas
$13.52
$28140
California
$18.84
$39570
Colorado
$17.27
$35990
Connecticut
$22.58
$46890
Delaware
$19.89
$41460
District of Columbia
$21.85
$45450
Florida
$19.03
$39520
Georgia
$14.91
$24940
Hawaii
$17.35
$32590
Idaho
$15.50
$32160
Illinois
$16.90
$35010
Indiana
$15.89
$33020
Iowa
$14.66
$29890
Kansas
$14.71
$29870
Kentucky
$15.19
$31250
Louisiana
$13.68
$28120
Maine
$15.05
$31090
Maryland
$19.55
$40600
Massachusetts
$22.80
$48180
Michigan
$17.11
$37100
Mississippi
$13.01
$27280
Missouri
$14.58
$30280
Montana
$13.54
$28120
Nebraska
$14.77
$30610
Nevada
$18.02
$37480
New Hampshire
$16.72
$34850
New Jersey
$19.98
$41270
New Mexico
$15.86
$32890
New York
$16.78
$34380
North Carolina
$15.72
$32830
North Dakota
$13.87
$27900
Ohio
$16.28
$33860
Oklahoma
$13.67
$27880
Oregon
$17.27
$35900
Pennsylvania
$16.91
$34950
Rhode Island
$20.21
$43460
South Carolina
$16.81
$34270
South Dakota
$13.02
$27470
Tennessee
$14.49
$29810
Texas
$16.18
$34830
Utah
$15.18
$31330
Vermont
$15.02
$31440
Virginia
$15.66
$31990
Washington
$17.92
$35680
West Virginia
$12.93
$26050
Wisconsin
$16.78
$34120
Wyoming
$15.04
$32580
Guam
$18.89
$39230
Puerto Rico
$7.68
$16160
Virgin Islands
$12.11
$25170
An LPN also acts as an administrator in the workplace, ensuring patient documentation, notes and records are impeccably updated. With the media drawing attention to the shortage of RN's and LPN's it is not necessarily an indication of how easy it will be to find placement and a good salary. Average starter salaries show that hospitals have cut back plans regardless of the demand as seen on payscale.com. A typical starter LPN salary ranges from $46,014 – $66,112 for those with more experience.
For context, in 2008 the national average wage for employees working in the private sector was $50,028, while those in the Federal Civilian sector averaged was $79,197. Bearing in mind that difficult economic circumstances in the US are seeing substantial job shedding. In other words, an LPN salary starting point will be below average while an experienced candidate will be above. In general, an LPN has good prospects with access to further LPN training and development and good job security. The below Payscale diagram reflects salary by years experience:
| | |
| --- | --- |
| Less than 1 year | $21,937 – $45,003 |
| 1-4 years | $23,603 – $48,803 |
| 5-9 years | $24,690 – $51,457 |
| 10-19 years | $26,310 – $58,418 |
| 20 years or more | $27,229 – $55,011 |
Differences Between An RN And LPN Salary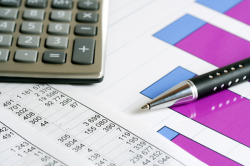 As a result of the demand for registered nurses along with their experience and education, RN salaries are higher. LPN duties are performed under the observation and direction of registered nurses and physicians. The year required to graduate allows only for basic care, but does not offer as wide a variety of career choices as a registered nurse would have.
As we have seen above, an LPN salary is not high enough to provide a comfortable income or sustain and support a family. Registered nurses minimum education is an associate degree in nursing with added training available for many positions and job titles, which further require bachelors, masters and Ph.D's.
While RN's serve as extensions of many physicians, decision makers concerning treatment and long-term health needs of patients, LPN responsibilities are restricted due to their qualification. As a result, career choices for RNs far outnumber those of an LPN with options such as educators, staff nurses, administrators, home health care, patient care, teaching and administration.
According to PayScale.com, on average compared to the LPN salary, RN's earn over 50k per year. This includes a $15k/year increase in salaries showing that nurses can expect higher salaries working for governmental agencies and private contract facilities, while lower wages are recorded for nurses working in schools or self-employed.
The US Bureau of Labor and Statistics shows that in 2004 the top 10% of nursing jobs offered salaries upwards of $74k/year. The lower LPN salary figures reflect pay scales of nurses based on those holding only a basic license of registered nurse. With the wide range of educational options available, salaries for positions requiring higher degrees may even exceed 100k/year in many of the employment options available.
Online LPN Salary Comparison Resources
This shows that as soon as an LPN takes the step toward becoming a registered nurse, an increase in salary is on the cards. With the burgeoning of ecommerce and internet resources, there are many sites available to conduct LPN salary comparisons. Once such website is Simply Hired.com. According to their site, the average nursing salary is $49,000. Their statistics are calculated using the average salary for all jobs with the term "nursing" anywhere in the job listing. The following are the results:
| | |
| --- | --- |
| registered nurse | $50,000 |
| nursing assistant | $27,000 |
| licensed practical nurse | $29,000 |
| clinical nurse | $48,000 |
| public health nurse | $46,000 |
| nurse practitioner | $60,000 |
| practical nurse | $32,000 |
| rn | $38,000 |
| staff nurse | $47,000 |
| nurse specialist | $54,000 |
| director of nursing services | $62,000 |
| nurse consultant | $61,000 |
LPN salary and other wage data from SimplyHired's free calculator is based on millions of job listings indexed by their job search engine. The site's nursing salary comparisons feature allows job seekers to get the information required to make important career decisions and negotiate salary ranges.
RN Travel Space compares staff nurse with travel nurse salaries offers comprehensive, up-to-date information. They teamed with Salary.com™ to provide a Travel Nursing Salary Comparison Tool. This allows you to compare an LPN salary to the salaries of staff nurses and travel nurses across the US with a side-by-side bar graph. It is a useful way to research what nurses with similar qualifications and specialties are earning around the country.
Since the market online is competitive it offers more options for cross-referencing information and matching your results. Indeed.com has a similar tool to SimplyHired, offering job searches with a salary comparison section.
AllNursingSchools.com is a one-stop shop offering a job search section, where to advance nursing educations as well as LPN salary comparisons to other nursing careers. Their advanced practice nursing information shows the vast potential differences in salaries an LPN could expect with the right amount of specialization and academic training;
Nurse Salary Range Comparison
| | | | |
| --- | --- | --- | --- |
| Advanced Practice Nursing Category | 25th Percentile | Median | 75th Percentile |
| Certified Nurse Anesthetist (CRNA) | $135,388 | $145,216 | $155,415 |
| Certified Nurse Midwife | $81,557 | $89,337 | $96,097 |
| Clinical Nurse Specialist (CNS) | $74,545 | $80,975 | $88,168 |
| Nurse Practitioner (NP) and Family Nurse Practitioner (FNP) | $75,838 | $82,590 | $89,392 |
| Advanced Practice Oncology Certified Nurse (OCN) | $60,000 | | $125,000 |
LPN salary comparisons can also be conducted alongside Nursing Specialties such as at Hospital Non-Profit Organization or Private Practice/Firm for Company Acute Care Nures, Adult Nurses, Cardiovascular Nurses, Informatics Nurses, Neonatal Nurse, Pediatric Nurse, Psychiatric Nurse, School Nurse and Surgical Nurses. Doing an LPN salary comparison in this manner is informative and creates an incentive to pursue further career advancements.